DESIGN AWARD

to apply for this award you must:

1) email me the following information at MrHugs1@yahoo.com

2) In the subject line type: DESIGN AWARD SUBMISSION

3) In the body text: name of your site and the URL of the site

pretty simple



---
WINNERS OF THE MrHugs DESIGN AWARD
----------------------------------------

Congratulations and Keep up the Great Work
Elf Village
RokeSpirits Homepage
Jiffy's Place
The Scout Stop
Joe's Garage
Rebel Rays
Miss Tina's Homepage
Dee's Homepage
Katie's Star Trek Site
Motorcycle Connection
Niteranger's Music Page
RosePetal
Favorite Celebs
Minnie's Cyber Home
Nemo Nox Cyberhome
P & D's VP World
Iran Photo Album"
Skann's Home Page
Lauren's World
Little Debbie
Eddie Bears
Jiffyj's Homepage
Sanity Keeper
Super Steve's Homepage
Catsequin's Homepage
Mars's Place
Scanning Services
Cathy's Homepage
Kerneel's Webded
The Yeakle's Home
Believer Haven University
PoohbearO Homepage
Brianna's Homepage
The Angel's Lair
MEGABYTE's Homepage
Sylvi's Soap Polls
Tappin 4 Fun
the Strawberry Patch
Tyler's Homepage
Creative Poetasters & Storywriters of Nightingale Nook
LtBobaFet's Page
The Outlaws Homepage
Steph's Den
Rachels Happy Valley
From the Heart of Dixie
My Castle on the Web
Smoke Showin">
Maggie's World
Temple of Dawn
The Kingpin's Domain
Randolph's Home
Annette's Homepage
Chris' Guide to Anarchy & Autonomy
Pot O'gold
Jessica's Homepage
Panthers Site
Stinger IV's Homepage
Monika's Homepage
Stormi
The Gene's Magic Lamp
Tumor Tom's Homezone
Sugar Shack
Eddies Place
Cornflower's World
Virtual Val's Venue
Memphis Jan's Homepage
A Tribute to the X-Files
Eddies Homepage
The House of Grind
the Intrigue of the Cat
Heathers Homepage
Arandolph's Homepage
Kallie's Homepage
Annies'Homepage
New Art
The Tyrrell Country Enquirer
Welcome to BJ's World
Luna Negra
Cesar Tamez's Homepage
Winter's Page
Kat's Keep
NoFx'z Skate Page
Margarita's Page
CuTeChicK's HoMe PaGe!
Joker's Homepage
The Simpsons Vault
Miss D Brat's Universe-Prepare to be ROCKED!
Home of the Tracked
The Russel Wong Gallery
Tel' aran'rhiod...Dreams, nightmares, fantasies
Free Backgrounds
---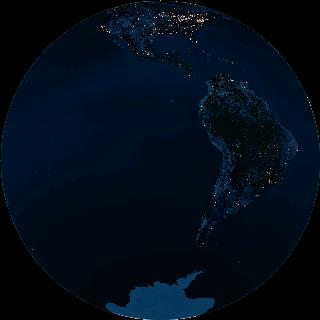 ---

Paradise Web Site Enhancement Server
Paramount Banner Network
---
---
---

EMAIL MrHugs Here!!!!
---







Email MrHugs at MrHugs1@yahoo.comor at MrHugs1@mindspring.com